Whisky made in
Bear Country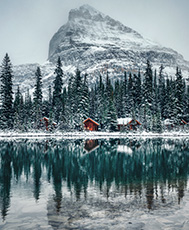 Our home is on the edge of the inspiring Canadian wilderness.
This is the gateway to Bear Country with miles of unexplored forests, mountains, lakes and rivers on our doorstep.
We work with the wilderness and its powerful natural elements to transform our whisky into something more wild and adventurous.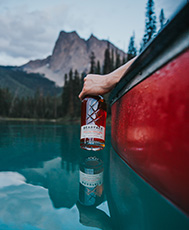 Up here boundaries don't apply. We challenge out-of-date rules and traditions, exposing ourselves to new elements, new ideas and new experiences.
The unique Canadian rules about whisky making, mean there is no better place on earth to innovate, experiment and create the unexpected.
Proudly Canadian
Our bold ambition.
Our ambition is simple. We plan to make BEARFACE an iconic world whisky, an aspirational symbol of the wild Canadian North. Our brand is proudly Canadian, but we go beyond borders, we even go beyond the world of whisky, to find people with unique skills, endless energy and bold ideas we are looking for.
Our unstoppable
master blender
Andres Faustinelli
We are a collective tribe of like-minded people who inspire each other and share a passion for adventurous whisky. Our group of collaborators includes seekers, makers, coopers, blenders, mixologists and even oak scientists, but it's our inspirational master blender Andres who leads the team.
Whisky transformed by the North
Elemental Ageing is our unique process where hand-selected oak casks are matured in repurposed shipping containers and exposed to the elements in the Canadian wilderness. Our extreme northern climate amplifies how the whisky and wood interact, transforming the liquid inside for a bolder, smoother flavour.
From freezing -10°C cold to searing 40°C heat, the temperatures can fluctuate wildly in a single day under steel.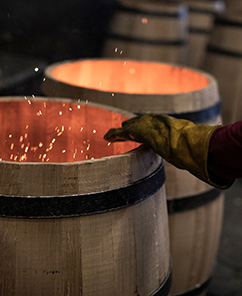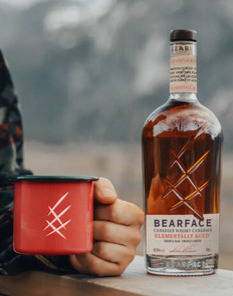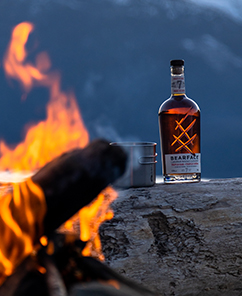 Whisky transformed by the wild
Using different types of oak casks and harnessing the rhythm of the seasons, our whisky is transformed by its time in the wild. When nature has done its work, our Master Blender selects the best casks and blends them to create each unique batch of BEARFACE.
Elemental Ageing is a core philosophy that drives us in everything we do. We are constantly seeking new and better ways to work with the power of the natural elements to untame our whisky, create amazing new flavours and rewild our world.